Last Friday, I "just knew" I needed to bake cookies to take to our daughter, a busy medical student.  I put aside the day's "To Do" list and walked over to buy a cookie sheet, a vintage mixing bowl, the ingredients, and a beautiful antique china plate to deliver them on.  (Okay, so I don't bake a lot.)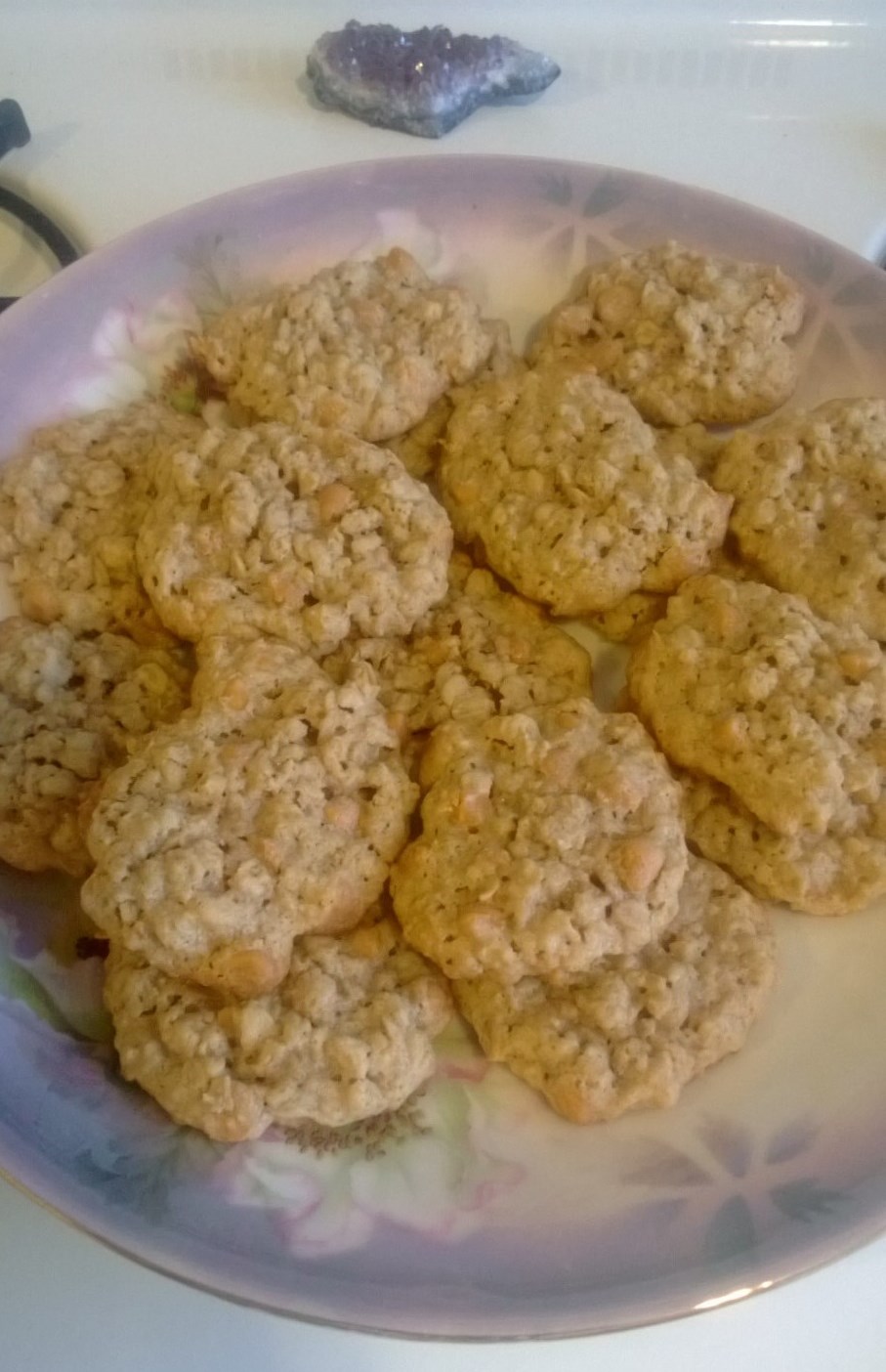 The first batch of oatmeal butterscotch cookies emerged from the oven around 6 p.m.  Assuming she would be busy that evening, I sent a text to arrange "the drop." My phone rang immediately.  The cookies and I could come right away.
It was almost 8 p.m. by the time the other cookies finished baking and the plate and I navigated the traffic.  When we arrived, our daughter and I sat down on the couch.  I listened as she talked about the calling she felt to the work she was doing, its inherent ethical dilemmas, and her bridal gown, which had arrived earlier in the week.  Although they were in her kitchen, the cookies had brought us together for precious and priceless time together.
This morning, I remembered other batches of cookies delivered by one of two professors convening the Focus:  Women in Science program at Washington University.  Our daughter was in the first program and cookies were a meeting staple.
Perhaps, one day research will be conducted to determine the nurturing power of cookies to encourage and support leaders negotiating challenging waters and to foster dialogue and reflection . . . or maybe, we already "just know."